Inherited Property Trusts
Inherited property is where the primary owner has died and now has past the  ownership of the property to someone else (heir).
The inherited property owner (heir) is  highly motivated to sell for a few reasons:
The inherited property is located in a different state than where the heir lives - the heir usually doesn't have the time or resources to look after a property.
They don't want to be a landlord.
They don't have the money or resources to make repairs to the inherited property. Usually these properties have not been updated in years and so the heir is willing to sell at a discount
The heirs need money NOW - Inherited property has many expenses that come along with it.  Heirs usually don't have excess cash to pay these expenses.  They are willing to sell the property at a discount to get cash now.
How are inherited property trusts leads different from probate leads?
Probate is a process by which the legal title of property is transferred from the decedent's estate to his/her beneficiaries. Since you can't take it with you, the court determines who gets it.  Investors that are working in the probate niche are only finding a small portion of the available leads.  Most investors are only finding probate leads where a probate case was filed.  However, there are a much larger lead source of property where there is NEVER a probate case filed.
Do I have any special abilities or maybe  I was  just plain lucky?  NO!
I hear people everyday complain they are struggling in real estate investing.  They believe there must be some magic pill. These people usually buy into the latest product launch hype.  Once again these people whip out their credit card to buy yet another home study course that is nothing new.  Many people sign up to attend yet another seminar thinking that it is the answer to be able to finally do a deal.  I even hear people talking about needing a "done for you deal system"  that false real estate information marketing gurus promote are the answer.  (if that was the case, wouldn't everyone be rich by now?)
Sure, everyone wants to financial freedom, but I don't believe they really have the desire to do what it takes to get there!   If  you really wanted success, why would you not "hook" your dreams and goals to take the actions needed to "get er done"?
So, what makes me different from you?  The below three things are what  I did to get me to the level of investing success I wanted.  If you DO the below, you can achieve success in real estate and make your goals a reality also.
1: Stick To A One Strategy Investing Plan -

I can't tell you how important this is. I know that its tempting to think you can solve everyone's house problem. I know that you want to try and make money on every lead that comes in.. BUT its not realistic. You have to master one method of investing first.  You must become the "go to guy" for your area. The more confident you are in putting deals together with one method, the more confident people will be to choose you as the solution provider!  All I did my first year in business was Lease Options an I did  77 of them!  I did not want to do short sales, foreclosures, or any investing method that I could not make fast cash.  I think everyone knew me in Charlotte, NC as  the lease option guy!  If I had to start my business again from scratch.. I would do it all over again the same way!
You'd be surprised at how few people will actually stick to a one strategy plan.  Most people give up after a month (not sure why that's such a common time period, but it is). If you have  a workable plan, just follow it!
Here's a practical way to stick to your plan. There are two steps to it.
The first step is deciding that you WILL do it.
I know that sounds insane, since your problem might be that you're not doing it. But listen, you have to lay down the law for yourself.
Tell yourself that your future depends on sticking to your plan. Then refuse to compromise on it.
The next step is to kill the one thing that gets you off track the most…procrastination.
An easy way to kill procrastination is to figure out which time of the day you work best and schedule your work for that time.   Get rid of the distractions and focus for the one to two hours a day that you need to keep yourself on track regarding your plan for the yearly success goals. Procrastination is awful, because it sort of sneaks up on you. If you give in to it, you'll find yourself letting time slip by without making any progress at all.  That makes it easy to get discouraged, which just makes the problem worse.
I know in today's society that people are insanely busy.   If you cannot put aside time to run a real estate investing business.. you just are not serious about betting your financial situation..   STOP making other commitments  activities that are going to impact your journey to achieve success.  Step back consciously and refocus yourelf.
(This is the reason I released my Virtual Platinum Real Estate Investing and Marketing System. I learned how to do the business from my iPhone and use automation systems! Anyone with only 4 hours a week can be successful with my system.)
TIP 2: Make Progress Every Day
Introducing the newly developed Facebook application " Real Estate JV Connector" . This FREE application was added today to the Facebook Application Program.
I developed this application to target the massive amounts of real estate investors using Facebook. The application allows you to both search for deals that other investors are posting, and allows you to request the types of houses you are looking for on behalf of your buyers list. But wait – that's not all.. You can actually search and find people who are buyers of houses in your city and state!
This truly is the way to do more real estate deals faster. Why do you need to buy Zack Childress's copy of my system, when I am the original software automation guy, and thought leader / developer.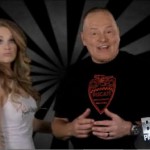 Are you having one of those days?
I know we all have those days! Sometimes real estate investing can seem like a grind. Do you feel like you are busting your a** and not getting anywhere? I know hard times can get you down and many of you want to to throw in the towel. Don't despair… My buddy, Bob Parsons has 10 tips to keep you on track, and have fun along the way.
Watch the video … ( you will enjoy Leanne also )